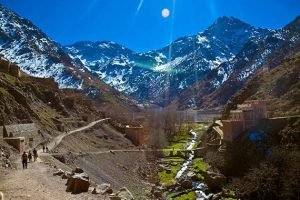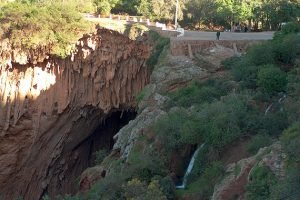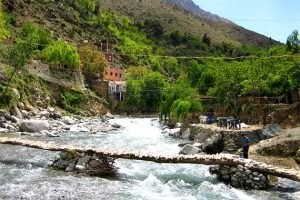 The Marrakech Imlil excursion will make you enjoy an exotic trip, meeting the local populations of this beautiful village nestled at the foot of the highest peak in North Africa
It is known by its Jewish quarter (Mellah) and by its natural bridge "Iminifri" classified as a site of biological and ecological interest (SIBE) and considered as one of the most touristic sites of the region.
If you are in Marrakech for a vacation of relaxation and leisure, it is essential to discover the famous valley of Ourika, make an excursion to the valley of Ourika to discover this region.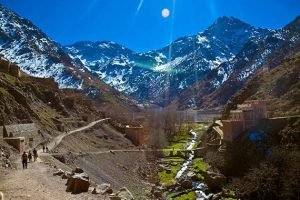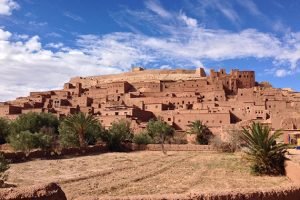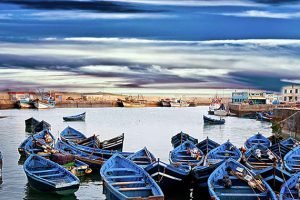 A pleasant day trip to Ouzoud, a small village that is very well known for its waterfalls the largest waterfalls in North Africa of Morocco.
Telouet, located in the heart of the Glaoua country on the southern slopes of the High Atlas at 1870m altitude is dominated by an ancient Kasbah that once served as the residence of the chief of the powerful tribe of Glaoui.
Essaouira, a luminous city behind its ramparts, has become a must-see on a trip to Morocco.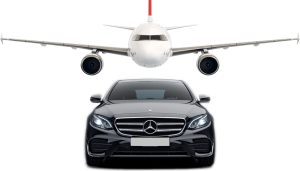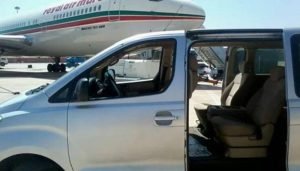 Aéroport Casablanca / Marrakech ou L'inverse